Stable Stove "compact B" jetboil gimbal stove bracket
00007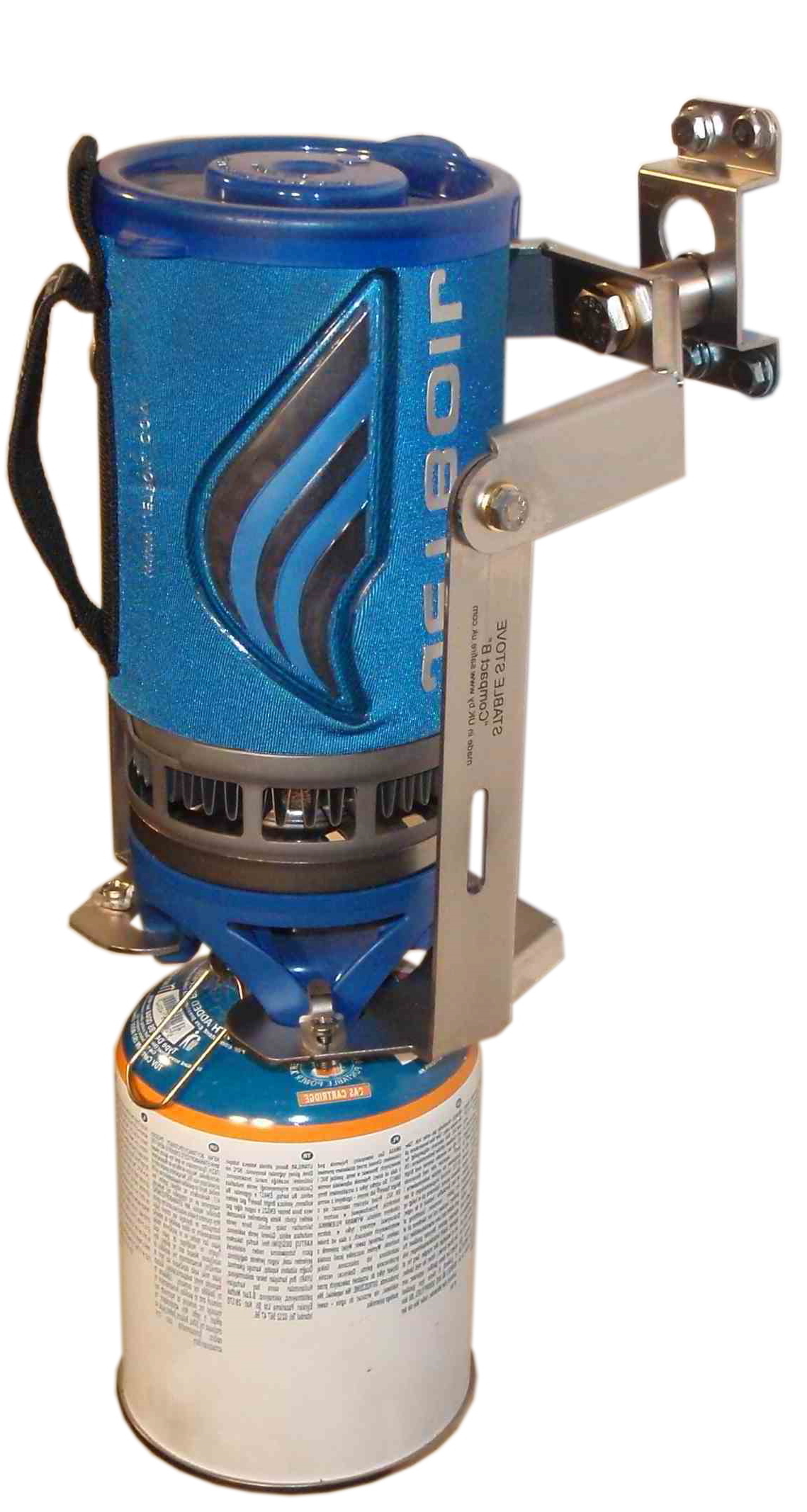 The Stable Stove "compact B" gimballed stove bracket
The "compact B" is a two axis gimballed stove / cooker mounting bracket for jet boil stoves.

Having a secured semi fixed location for a gas stove is important as it helps with the safety of the vehicle or vessel it is mounted to. The main brackets are gimballed in two directions which not only reduces the chance of boiling water spilling out onto the user but it also keeps your drink or food intact for you to enjoy whilst on the move or on the water.
the bracket is manufactured from Marine grade 316 stainless steel and with it's simple low tech design there is little to go wrong.

Optional extras include adding extra mounting brackets or an upgrade kit to mount the larger Sumo cup.
The stable stove "compact B" bracket is smaller and lighter than the original stable stove bracket, the Compact "B" was originally designed to fit three types of jetboil stoves:
- The sol titanium (orange base)
- The flash (blue base)
- The Zip (black base)
They all have three small legs that fit into our brackets, other stoves may fit as they are all quite similer.





Designed and built in the UK by Safire Associates.